Lacey the Valentine Cat
After what has felt like forever, we finally finished the seventh, and final cat in our Holiday Cat Pattern series! Meet Lacey the Valentine Cat!! We had a few challenges with figuring out the design and colors, but she's finally finished, and I think we are pretty pleased with how she turned out. And we hope you are too!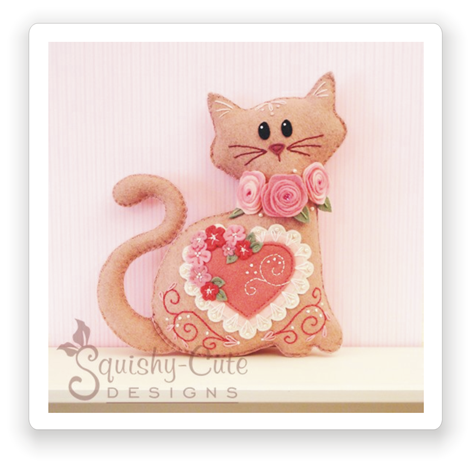 This of course means that the entire Holiday Cat collection is now available! This is something we've been waiting to have for a long time. The Holiday Cat pattern collection can be purchased all at once at a discounted price, rather than buying each pattern individually. We also offer a "Pick any 4" option, that is also slightly discounted. Lacey, and all her friends will be available in our shop here on our website soon, but in the meantime, you can find them for sale over at our Etsy shop.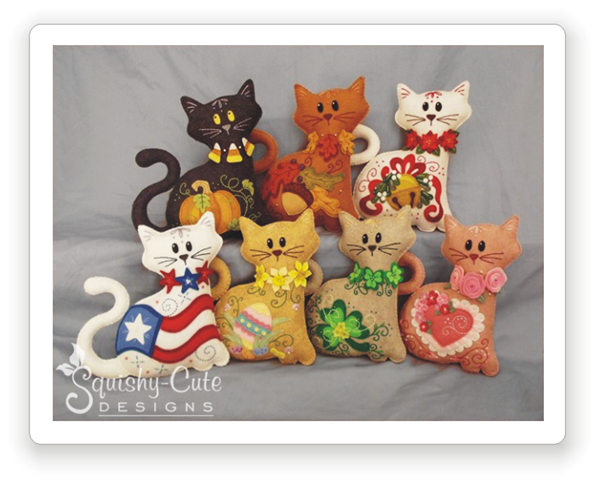 So now we are moving on to the Valentine Dog! We hope to complete it very soon, and then our Holiday Dog collection will also be complete! We hope you like how all the kitties turned out!
Thanks for reading!
Kelli & Greta