Pearl the Summer Doll
We have finally completed the summer doll pattern!!! Meet Pearl the Summer Doll!!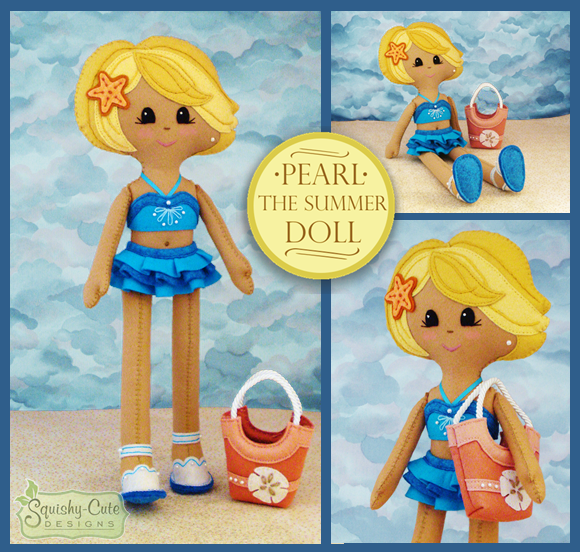 Pearl is the second in our Four Seasons Doll Collection. It took us a lot longer to finish her than we had hoped, but we had many unexpected interruptions. We are hopeful that the next two dolls in this series will come out a lot quicker!!
We are also offering a $3 off discount code for Pearl, available now until Thursday, March 6th! The code is to be used at Etsy (see link above) and it is: 3OFFPEARL
So go check her out now if you want to get in on this great deal!
So what's next? Well, we are going to be working on developing a newsletter, and a free pattern to accompany it! And of course we also will be starting on the next doll: the autumn doll.
AND, we also have exciting news: We will be starting a new collection of patterns… Dog breeds!! We've gotten a couple of requests from friends online who run foster homes for certain breeds. And it is an idea we have been thinking of even before that. So it's time to start! And first up? A dachshund and a basset hound! :)
Well that's all the news for now,
Happy sewing!