We hope that all of you have a wonderful Easter and a very happy spring!!
This photo of Daffodil was sent in by Beth Ruth, and we think she did such a wonderful job! :)
Thanks so much for sending this in Beth!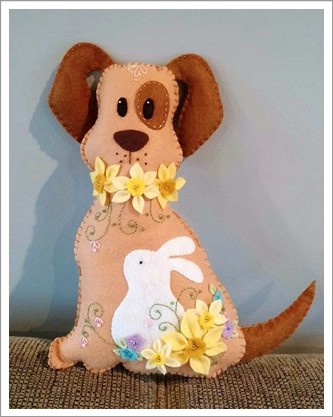 If you'd like to see more customer work or even submit your own "Squishy-Cute" plushie, head on over to our Customer Gallery!