Benson the Bluebird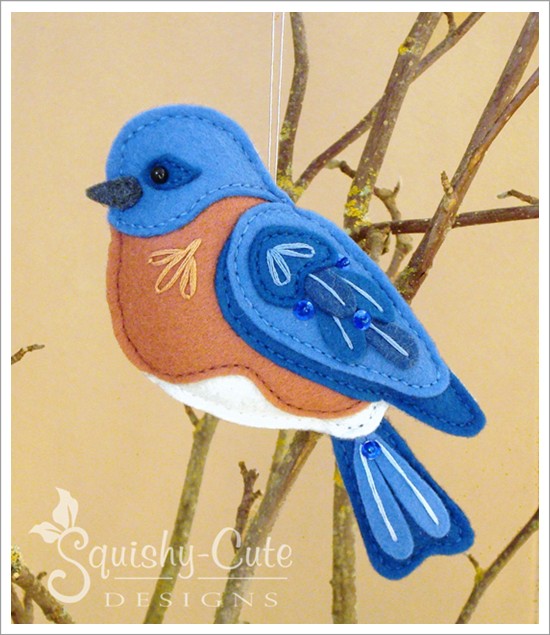 Benson the Bluebird is the 5th pattern in our Backyard Bird Collection. Benson is fashioned after the eastern bluebird, which as their name implies, live in the eastern half of North America. They look quite similar to the western bluebird, but western bluebirds often have more orange rust color on their back and wings and more blue on their throat. Other than that though, it is tricky to distinguish between the two. We hope you like how Benson turned out!
To celebrate this new pattern's release, we are offering a discount of $1 off this pattern from now until Friday, Feb. 27th. (regularly priced at $4.50)
Use the Code: BLUE2015BIRD
IMPORTANT! How To Use Coupon Code:
At checkout, look for the BLUE TEXT that says "Apply Shop Coupon Code" off to the right, under the "How You'll Pay" section. Click this blue text and the box will appear for you to put the code in. Please do NOT enter the code in the note to seller box, because the code won't be applied there.
Until next time,
Happy sewing!