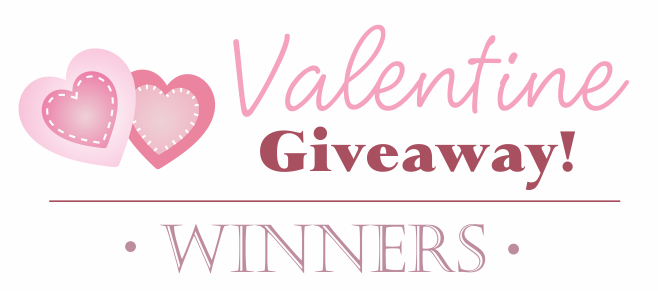 It's time to announce the winners of our Valentine Giveaway!! We want to thank everyone who entered, and thank Prairie Point Junction for co-sponsoring this fun giveaway with us!!
So here they are!!
Grand Prize Winners: Christin Collins & Erika St. Dennis
Second Prize: Nancy R., Betsy Holste & Cheryl Rich
Third Prize: Julie Drake, Kandi, Sofia, Mayla & Susan Justice
We have emailed all the winners, so if you see your name here, check your inbox for our email to you!
Thank you again to everyone who entered!! This has been really fun for us, and we can't wait to do another giveaway again soon!!