Buzz and Bea The Bear Dolls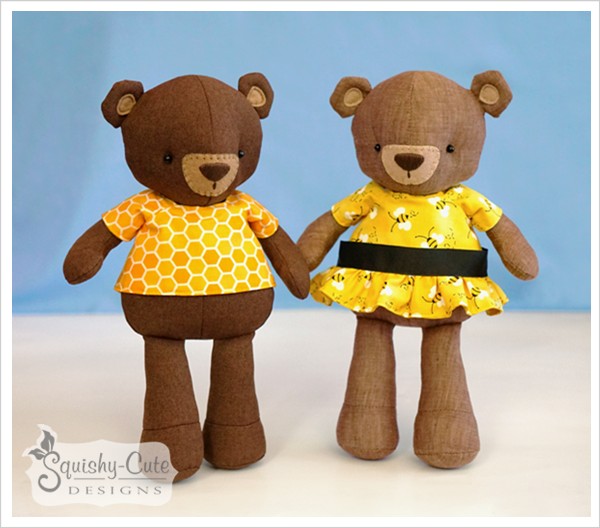 Hooray!! Our Bear Doll pattern is finally complete and for sale in our shop. Meet Buzz and Bea!
This cuddly pair is the first in our new "Cuddly Critter Dolls" collection!
We wanted to create a series of stuffed animals that was made on the sewing machine, and that would be really great for young kids to hug and cuddle with. We tried to capture the essence of a child's favorite cuddly toy, that they can take with them anywhere, and love until it's well worn.
It took us quite awhile to get our design just right (we had hoped to release it in April or May, haha!), and there was a lot of trial and error, but in the end, we are really happy with the final look!
To celebrate their arrival, we are offering a $2 off discount for its first few days on sale.

Use code: FIRSTCRITTERDOLL in our Etsy shop by Monday, June 22nd to receive this discount.
IMPORTANT! How To Use Coupon Code:
At checkout, look for the BLUE TEXT that says "Apply Shop Coupon Code" off to the right, under the "How You'll Pay" section. Click this blue text and the box will appear for you to put the code in. Please do NOT enter the code in the note to seller box, because the code won't be applied there.
Until next time,
Happy sewing!