Valentine Coloring Pages & Activities
Are your kids getting excited for Valentine's Day? Are you looking for some fun Valentine activities for them? Then check out the free Valentine coloring pages and puzzles below. They make a really fun and easy way for your kids to celebrate the holiday!


Free Valentine Coloring Pages and Puzzles
Below you will find a selection of Valentine coloring pages and activities that we designed. We wanted to create a few printable Valentine activity sheets just for our readers and their kids to enjoy. So grab some crayons and print out any pages you would like for some quick Valentine's Day fun!
To print any of the free coloring pages and activities, just click the page that you want and this will open it's file.








Valentine Cat Coloring Page Heart Collage Coloring Page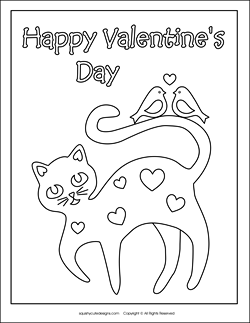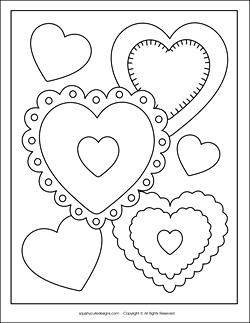 Word Scramble # 1 Word Scramble #2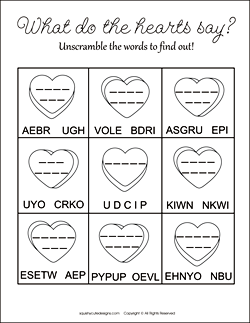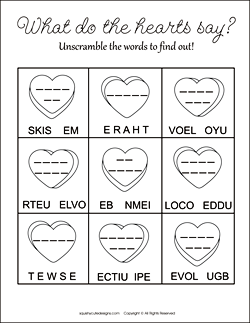 Matching Game #1 Matching Game #2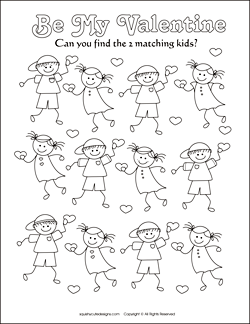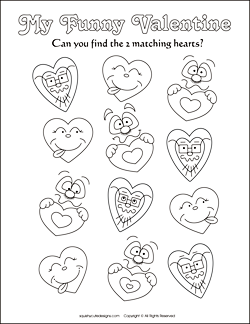 Valentine Jokes #1 Valentine Jokes #2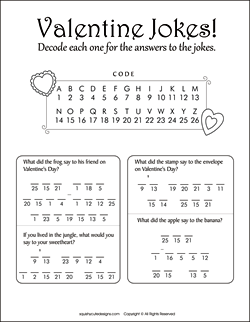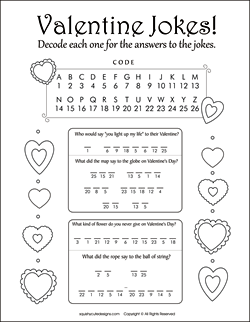 Valentine Jokes #3 Valentine Jokes #4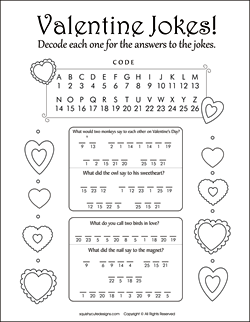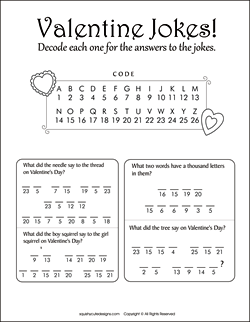 We hope you have enjoyed our collection of Valentine coloring book pages and puzzles. Remember, all of these coloring pages and activity sheets are free, so you are welcome to print as many as you would like. We really appreciate you stopping by and would like to wish you a very happy Valentine's Day!


Return to Free Craft Projects from Valentine Coloring Pages
Return to Home Page