Patriotic Birdhouse Crafts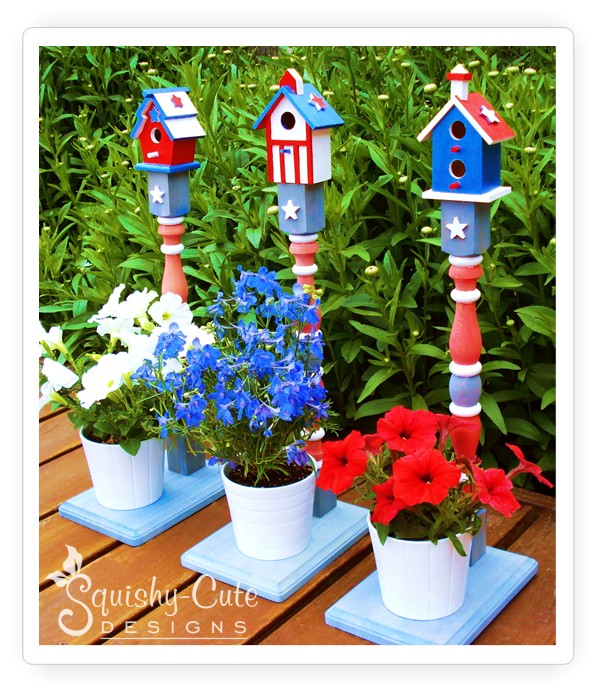 Patriotic Birdhouse Crafts
While browsing the craft store a while back, I found these really cute little unpainted birdhouses. I decided to buy some, even though I had no idea what to do with them (this tends to be how I do most of my shopping)! Then I remembered some unused wooden dowels I had, and an idea came to me!! If painted red, white & blue, glued to the dowels, and glued to a base, these would make adorable patriotic plant stands. And since we didn't have much in the way of decorations for our deck, it seemed like a great idea! They were really easy to make and gave a splash of patriotic color to the deck! And the flowers we used were red and white petunias, and a blue delphinium. But we also think that lobelias would be a good choice for the blue flowers too. We made three plant stands, but one would be just as cute!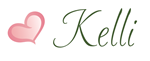 • Wooden birdhouse ( 5″ tall)
• Wooden spindle/dowel (15″ tall)
• Wooden plaque (7″ x 9″)
• Outdoor paint: red, white, & blue
• Paintbrush
• Craft glue for wood (E-6000)
• Several small wooden stars
• Sandpaper
Note: This material list is just for one set-up. You may choose to make more. We decided to make three birdhouse stands, for a red, white, and blue birdhouse.
Wooden spindles or dowels can probably be found at any of the major home improvement stores.



First, sand all the wooden pieces so they are smooth and have no splinters or rough edges.


Paint the birdhouse, spindle and plaque in red, white, and blue. For the spindle, we chose to water the red and blue down to give it an old and faded look. However, we kept the white portions regular, as washed out white may not even be visible enough. We chose to paint the plaque all blue, and washed this out as well.
For the birdhouse however, we did not water the paint down at all. This made the birdhouse much more bold than the stand, so it stood out better. You can paint them in whatever pattern or design you like. The design of spindle you buy may lend itself to a certain color pattern.


Next, you can paint the small wooden stars. These are to be glued onto the roof of the birdhouse, and anywhere else you may want to put a star. If you have the patience for detailed work, try painting the edges of the star a different color than the front of the star! This gives it more depth and interest.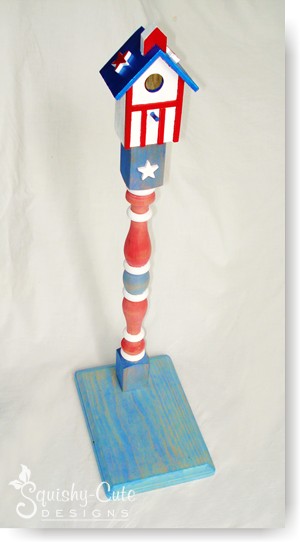 Once all the paint has dried, it is time to glue all the pieces together. Start by setting the spindle on the plaque towards one end. Don't center the spindle on the plaque or you won't have any room to set a flower pot on it. Lightly trace around the base of the spindle so you know where to glue, and then glue it down according to the directions on the glue.
You can also screw or nail the spindle to the plaque if you want to make sure it is really secure. It is easiest to do this if you have already glued it down. That way when you turn it upside down to screw together, it will at least stay in place while you work.

Now glue the stars onto the birdhouse or spindle where you want them. Finally, glue the birdhouse onto the top of the spindle and you are done!
Now all you need are some patriotic flowers to set on the base! Make several as a set, and you will have some unique and charming 4th of July decorations to set outside!
---
Return to Free Craft Projects from Birdhouse Crafts
Return to Home Page