Gordon the Goldfinch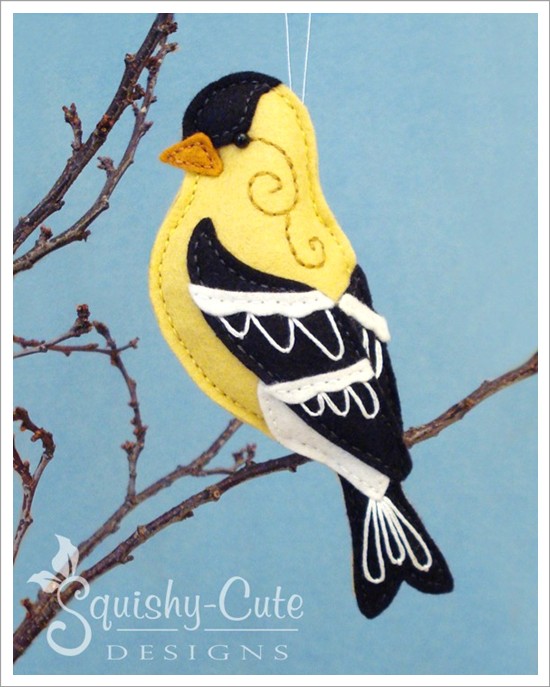 Gordon the Goldfinch is the 6th pattern in our Backyard Bird Collection. Gordon is designed after a male American goldfinch. The goldfinch happens to be our state bird here in Washington State, and is also the state bird of Iowa and New Jersey. We get them at our feeders in our yard in the summer, and it's so fun to see their beautiful bright yellow color! We hope you enjoy our version of this lovely bird!
To celebrate this new pattern's release, we are offering a discount of $1 off this pattern from now until Sunday March 22nd. (regularly priced at $4.50)
Use the Code: 2015GOLDFINCH
IMPORTANT! How To Use Coupon Code:
At checkout, look for the BLUE TEXT that says "Apply Shop Coupon Code" off to the right, under the "How You'll Pay" section. Click this blue text and the box will appear for you to put the code in. Please do NOT enter the code in the note to seller box, because the code won't be applied there.
Until next time,
Happy sewing!