Hugs the Valentine Dog
Well, we FINALLY did it!! We finally finished the entire Holiday Cat & Dog Collection! It has taken us about a year, which seems like much longer than it should, but I suppose that's what happens when daily life gets in the way. We are just so thankful for all the kind comments and messages we have received along the way. That has been what's really kept us going! Well without further ado, meet Hugs, the Valentine Dog and the last pattern in our Holiday Dog set!
So now that our Holiday Dog collection is complete, the entire dog set is also now availabe. As with the Holiday Cat pattern collection, the Dog collection can be purchased all at once at a discounted price, rather than buying each pattern individually. We also offer a "Pick any 4" option, that is also slightly discounted like we did with the cat set. All of these new listings can be found here in our Etsy shop.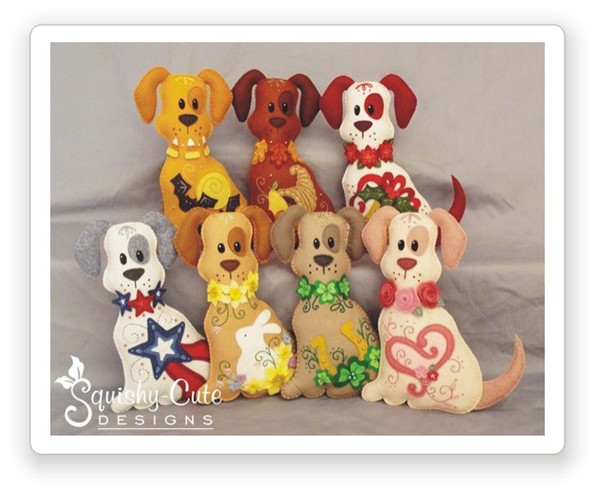 Well now that the entire series is completed, we almost won't know what to do with ourselves!! Actually that isn't true, we seem to have a humongous To-Do list, and many many pattern ideas in the works. I will probably be getting back to the backyard bird series, while mom is going to be starting some dolls! But first we will probably take some time to do a little "house cleaning" and get some loose ends wrapped up.
A big "Thank You" to everyone who waited so patiently for this collection to be done, and for all the support you gave us along the way! Our customers are the best!! :)
Happy sewing everyone!