April the Spring Doll
After months of work and trial & error, we have finally completed our very first doll pattern!!! Meet April the Spring Doll!!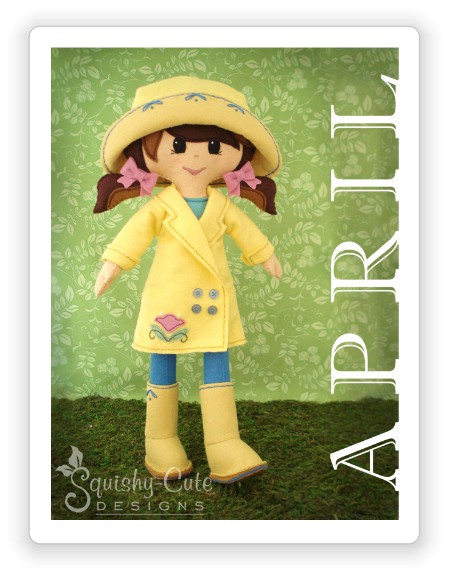 April is the very first doll we've ever made, and she is also the first in what will be a series of four seasonal dolls. This means we will soon be starting the next in this series, the summer doll!!
We are also excited to announce we are offering a $5 off discount code for April, available now until Friday, May 10th! The code is to be used at Etsy (see link above) and it is: SpringDoll2013
So go check her out now if you want to get in on this great deal!
As for us, we are preparing to be in our very first art show this coming weekend (May 10th – 11th) so we will be busy getting ready for that event! So exciting!! We will be posting photos of this show for you all to see as soon as we can!
Until then, happy sewing!