Chester the Chickadee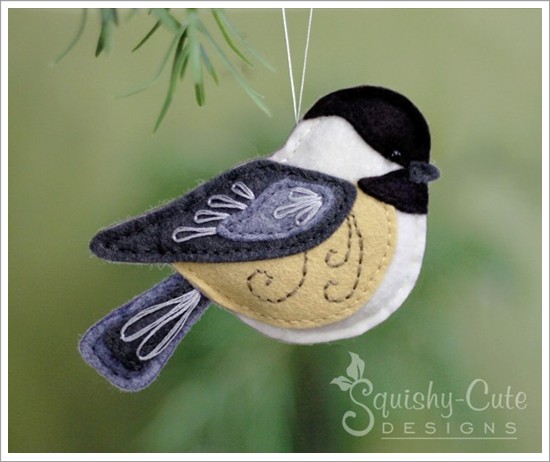 This is the 3rd pattern in our backyard bird series, joining the cardinal and the hummingbird! We are glad to have this pattern released well before Christmas, as we think this could make a great homemade gift idea for many people, or it could just be a fun holiday project for your own tree!
We hope to have a nuthatch ornament pattern out next for this series, but have many more birds on our list after that as well!
We are offering a $1 off discount code for Chester's release (now until Oct 24th). The code is to be used at Etsy (see link above) and it is: 2014CHESTER
So go check it out now to get this discount!
Until next time,
Happy sewing!